Serving the Greater New Orleans Area with Honest, Compassionate Legal Representation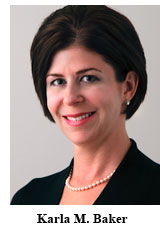 Choosing an attorney is one of the most important decisions you may ever face. The legal process can be complex and confusing. It is important to select an attorney with the experience necessary to bring you to a satisfactory outcome.
I am an experienced Louisiana attorney. Whether your needs are as simple as a traffic ticket or as complex as an criminal appeal or post-conviction, rest assured you will receive the same level of attention and dedication.
I pride myself on providing the highest quality legal representation to all of my clients. I am proud of the fact that I do so at a cost real people can afford. Payment plans are available.
Areas of Practice
I have a wide range of experience. However, areas of practice I concentrate in are:
Criminal Defense Cases
Criminal, Civil and Domestic Appeals
Post-Conviction Relief
Misdemeanors
DWI
Drug Charges
Expungements
Traffic Tickets
Personal Injury - Anywhere in Louisiana
Auto Accident Claims - Anywhere in Louisiana
Divorces
Successions
Notary Public